2012-2013 Season

Choosing to Be Here: A Storytelling Festival
by Alison Cuddy (from WBEZ), Arlene Malinowski, Jen Ellison, Kevin Gladish, Don Hall, Mary Fons, Andrew Reilly, Robert Koon, Earliana McLaurin, Kim Morris, Coya Paz and Julie Ganey, directed by Jason Gerace, Reshmi Hazra, Allison Shoemaker, Megan Shuchman, Terrence Mosley, Jacob Padron, Adam Webster and Eric Zeigenhagen.
October 14 - 31
A rotating cast of beginning and experienced storytellers weave tales of community, neighborhood, fitting in, and how we connect - sometimes successfully, sometimes not. Each night will feature a different combination of storytellers accompanied by live music from Mike Przygoda and Suzanne Osman. Each night culminates in Julie Ganey's acclaimed one-woman show Love Thy Neighbor... till it hurts, directed by Megan Shuchman.

Praise for Love Thy neighbor... till it hurts:
Long-time Rogers Park resident, Julie Ganey, asks: "What does it mean to be a good neighbor in a diverse community?" A tenacious look at how we misunderstand, mistake and misjudge each other - and choose to live together anyway.

Hedy Weiss of the Chicago Sun-Times calls the piece a "bristling, thoughtful, heartfelt response to an NPR piece by Ira Glass about real estate and the recession (that) winningly chronicles her various 'Kumbaya'-like efforts to come to terms with neighbors who see her middle-class presence as both irritant and threat."

Season XIII: Open House & Preview
in conjunction with Shop Jarvis Square
December 8
Come catch a sneak peak of the remaining four shows for 2013: "Sugarward," by Sean Graney; "Lady M." adapted and directed from "Macbeth" by Laley Lippard; "Elsewhere," by Robert Tenges; and "Lives of the Pigeons" by Sherod Santos.

Also: Storyteller Kim Morris from our Fall 2012 "Choosing to Be Here" storytelling festival (doing an excerpt from her upcoming "Filet of Solo" festival piece!)

Also: Selected artisan jewelry-makers and empandas and gourmet hot chocolate available for purchase by Tania Merlos (Glenwood Sunday Market). And check out the rest of Jarvis Square (Charmer's, Poitin Still, and Taste Food and Wine) for more artisans throughout the day!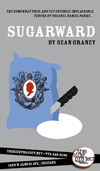 A World Premiere by Sean Graney, directed by Geoff Button
January 3 - February 10, 2013
1706. The somewhat true, and yet entirely implausible, tenure of Colonel Daniel Parke, governor of the British Leeward Islands, as he learns about the nature of "seasoning camps," the power of corruption, the corruption of power, and the true price of sugar.





"Four Stars! Incredibly trenchant..." - Chicago Theatre Beat

"...fascinating...contemporary resonance (that) echoes for days afterwards." - WBEZ

"Recommended! A catch-all emblem for the ruthlessness and depravity of our modern, capitalized society." - CenterStage

"Recommended... worth a look!" - ChicagoCritic.com

"witty dialogue...excellent performances..." - Chicago Reader

"Recommended!" - ShowBiz Chicago

"...scary, funny, and beautifully designed..." - Ada Grey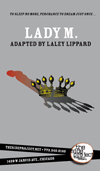 Adapted and directed by Laley Lippard
January 14 - February 6, 2013
To sleep no more, perchance to dream just once. Ambition begets bloodshed begets mental anguish. A psychological, disjointed, minimalist re-visioning of Shakespeare's "Macbeth" in which Lady M. lives and relives the events of that fateful night.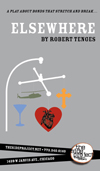 A World Premiere by Robert Tenges, directed by Adam Webster
March 22 - April 21, 2013
1969. Monica squirrels away money to help her son, Adam, avoid the draft, if needed. Meanwhile, Adam rebels in subtle and not-so-subtle ways. A play about bonds that stretch and break.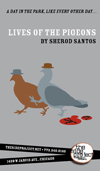 A World Premiere by Sherod Santos, directed by Adam Webster
May 30 - June 30, 2013
Gus and Max spend a day in the park, like every other day, on a day that, with the arrival of a mysterious man with a cane, is like no other.

For poetry events around the City, check out:
Poetry Foundation
Chicago Poetry Cram
Green Mill's Poetry Slam